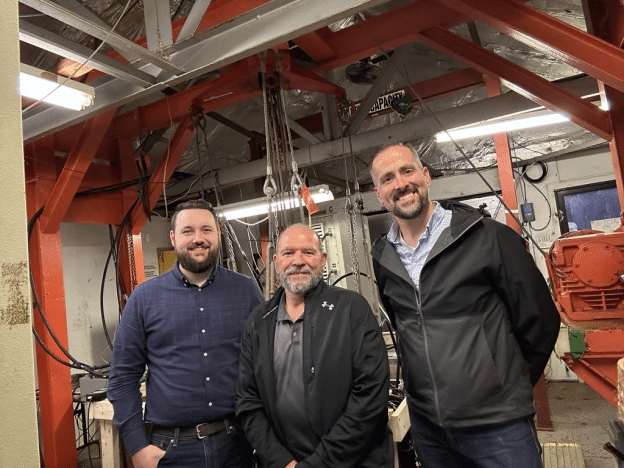 In-water Acceptance Tests for New Canadian Sonars
Latest Sonar Technology for Canadian Frigates
Nautel Sonar is currently carrying out First Article Factory Acceptance Testing for it 510 Hull Mounted Sonar sub-system with representatives of its customer General Dynamics Mission Systems and the Department of National Defence, at Nautel's dedicated Underwater Test Facility in Cornwall, Ontario.
A comprehensive sonar upgrade for the RCN's Halifax class frigates includes the delivery of 12 hull mounted sonar systems. The testing phase culmination represents a crucial milestone in the overall development of these advanced hull-mounted sonars from Nautel Sonar. The upgraded sonars will significantly enhance the anti-submarine warfare capability of the Halifax class frigates by providing state-of-the-art improvements in both transmission and reception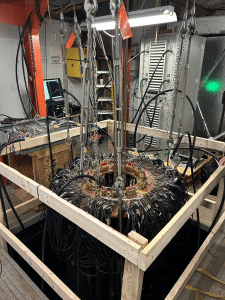 Nautel's testing barge allows full in-water testing of sonar arrays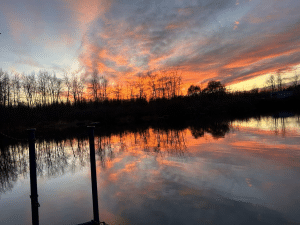 Not a bad view while enjoying a mid-test coffee!